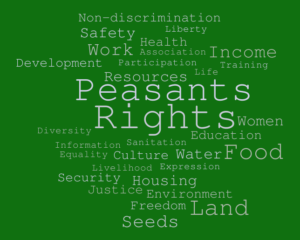 Considering the exacerbating phenomenon of the economic marginalization of peasants due to different social and economic processes, as well as the effects of climate changes, peasants are seeking solutions at the highest level, negotiating the realization of the most powerful international instrument to protect human rights.
The process towards a Declaration on the rights of peasants and other people working in rural areas had been initiated 17 years ago by the international peasants' movement of La Via Campesina, representing more than 200 million members around the world. For Eastern Europe and especially for Ukraine, which has a high share of rural population that needs to have economic and social opportunities, the Declaration has very high relevance.
There are Ukrainian and international experts, relevant decision-makers, and representatives of civil society will attend the Conference to exchange their views and elaborate common positions in creating a favorable institutional environment for rural and peasantry development.
---
---
---